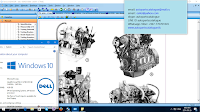 05.2016

Service Advisor v4.2.006 – construction and forestry equipment
2016 contains service and repair information for construction and forestry equipment John Deere.
John Deere Service Advisor 4.2.006 CF is new version of program for repairing and troubleshooting commercial and consumer equipment John Deere.
Service advisor contains detailed technical service information, installation instructions, a lot pictures and illustrations for commercial and consumer equipment John Deere, such as: Commercial Equipment, Commercial Mowing Attachment, Compactor Loader, LG and LT Attachment, Mate. Hand Cut. and Shredders, OEM Engines, Riding Lawn Equipment, Skid Steer, Special Utility Vehicles, Tractor Attachments, Tractors, Utility Vehicle Attachment, Walk-Behind Products, etc.
Service advisor CF includes following sections: Favorites, Manuals, DTAC (Dealer Technical Assistance Center), Diagnostics, Readings, Tests and Calibrations, Program Controller.
John Deere Service Advisor 4.2.006 CF – 2016 + Hitachi Models  covers:
Region:All regions
Language:ENGLISH
Operating System:
Windows xp/ 7/8/8.1 /10 (x64) 64 bit & 32 bit (x86)
Quantity of CD: 9 DVD-DL +
Data of update: 05/2016
Price : (private message)