Remote Support / Remote Assistance Installation Of the already purchased products
If your computer is connected to the internet, we can offer you remote assistance using an industry-leading support tool called TeamViewer. The software is certified and secured with the latest technology for your protection. Each course requires a unique ID and password, so you can be assured that nobody connects to your PC without your knowledge.
Directly download the TeamViewer software from the Official site using this link :
https://download.teamviewer.com/download/version_15x/TeamViewerQS.exe
You'll be asked if you'd like to save this file; please click on Save.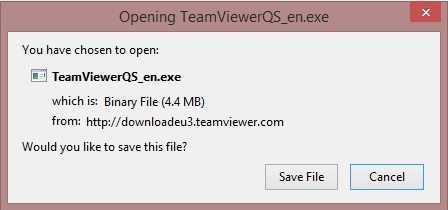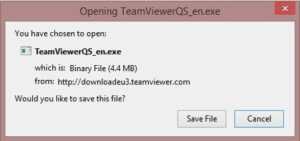 To run it, you must then navigate to your downloaded files and double-click on the TeamViewerQS.exe file.
A security prompt will appear; please click Yes to allow the TeamViewer software to run.
Once the software has loaded, our technician will require your unique ID and password to connect to your machine.
The password will change each time you run the software to ensure your safety.
To read about TeamViewer™ security credentials, please download a PDF file here to download a PDF file.