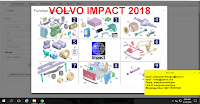 11.2017
Genuine factory Parts Catalogue and Service Manual database last update for Volvo trucks.
Complete technical information on repair,spare parts,diagnostics,service bulletins,electric wiring diagrams included trucks manufactured in the last 10 years.
Supporting any version of Internet Explorer Browser,allows to be installed on Windows XP/7/8/10.
Covers the following Volvo models:

B11R,B11R (3),B12B,B12M,B13R
B5LH,B5LH (3),B5RH,B5TL (3),B6R
B7R,B8R (3),B9L,B9R,B9S,B9TL
BXRC,DE,FE,FE (3),FH,FH (4),FL
FL (3),FM,FM (4),PREVH,PREVX
VAH,VHD,VM,VN,VT.
Region: Worldwide
Languages: Deutsch, English, Espanol, Francais, Italiano, Portuguese , Arabic, Chinese
Česki, Dansk, Farsi (Persian), Hebrew, Hindi, Japanese, Korean, Magyar, Nederlands, Polski,
Pусскии, Română, Srpski, Suomi, Svenska, Thai, Turkce, Έλληνας.
Operating System:
Windows 10 32 bit (x86) – Windows 10 64bit (x64)
Windows 8.1 32 bit (x86) – Windows 8.1 64bit (x64)
Windows 8 32 bit (x86) – Windows 8 64 bit (x64)
Windows 7 32 bit (x86) – Windows 7 64 bit (x64)
Windows 7 32 bit (x86) – Windows 7 64 bit (x64)
Windows XP 32 bit (x86) -Windows XP 64 bit (x64)
Browser: Internet Explorer IE6 – IE11, Microsoft Edge
Download size 58.5 GB  8 iso DVD
Date of update:   11.2017
Price : (private message)